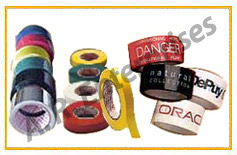 Self Adhesive BOPP tapes have added a whole new dimension to packaging. The Biaxially oriented Polypropylene film has superior adhesive, which is applied by the latest state-of-the-art-coating machine. This latest technology, which is carefully formulated and produced to deliver high tackiness, greater holding power and adhesion strength. These tapes have perfectly cross-linked adhesive, which provides internal molecular strength and elasticity, with no molecular distortion during succeeding operations, the adhesive lasts longer. The base film is also superior because of its cross directional orientation & Shock proof Characteristics. It resists splitting along the cartons center seam.
Specifications:
Features
:
Excellent softness & die punching characteristics. Excellent quality of print. Good Dispensability and Low density.
Type of Tapes
:
1. Water based Adhesive
2. Solvent based Adhesive
3. Rubber based Adhesive
4. Silicon based Adhesive
5. Transparent, Brown, White, Red, Blue, Yellow, Green or any other colour
Application
:
Carton Sealing
Used by
:
1. Food & Beverage Industries
2. Printing & Packaging Industries
3. Fishing Industries
4. Electrical Industries
5. Cosmetic & Toiletry Industries
6. Pharmaceutical Industries
7. Agriculture Industries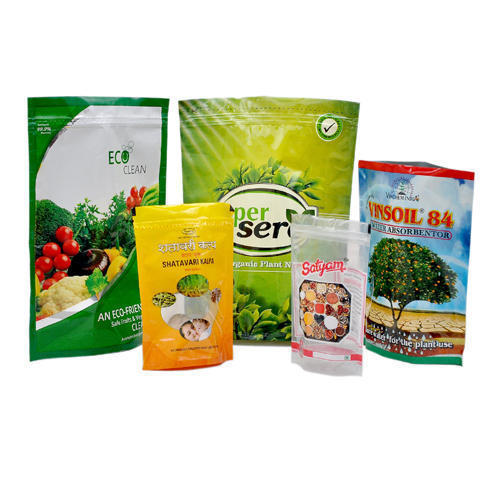 We have pre-made stand up pouches that are made of plastic / plastic and plastic and aluminum laminates. This exceptionally convenient and user-friendly packaging solution is extremely durable, both chemically and physically, and can be sterilized in a further production process.
It has a variety of structural options such as reclosable openings, spouts, laser perforations, and a wide choice of different sizes and shapes and impressive printing capabilities.
Usage :
These pre-made pouches are used in a wide range of applications such as food, pet food, liquid household products, personal care products, and chemicals.